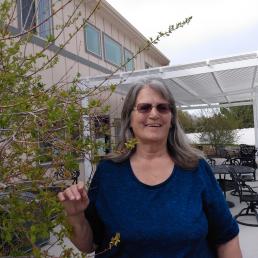 Diane S.
As times change, our day-to-day dynamics will naturally change also. Diane S. knows all about change. She recently transferred from California living at Ridgecrest Senior community to Carlow Senior community in Idaho. Diane S. has shared with us how she has chosen to embrace the changes in her life and is hopeful to encourage others to do so also:
"I have been a member of the rewards program for the past two and a half years. It has been a blessing because of the gift cards you earn, helping with expenses, and gifts for family and friends. I moved from the Ridgecrest Senior Apartments in California to Carlow Senior Apartments in Idaho and received thousands of points just for moving from one TPC community to another. It was so easy to collect points and take quizzes and before long, I had all the points I needed for the year. I thank Resident Rewards for making my life easier and more enjoyable. Everyone should join this program!"
We thank you, Diane, and all of our participating residents for being a part of Resident Rewards and choosing to enhance your living!